New Song: "Zoom Meeting"
June 28, 2020
I've been working from home since mid-March and, coronavirus aside, I like working from home. One day I said "All I wanna do is stay home and Zoom..." and this parody popped into my mind. Big thank yous to the great Luke Ski and Insane Ian for joining this Zoom party with me, plus Linzilla for the sax, and Shoebox for the "come on!"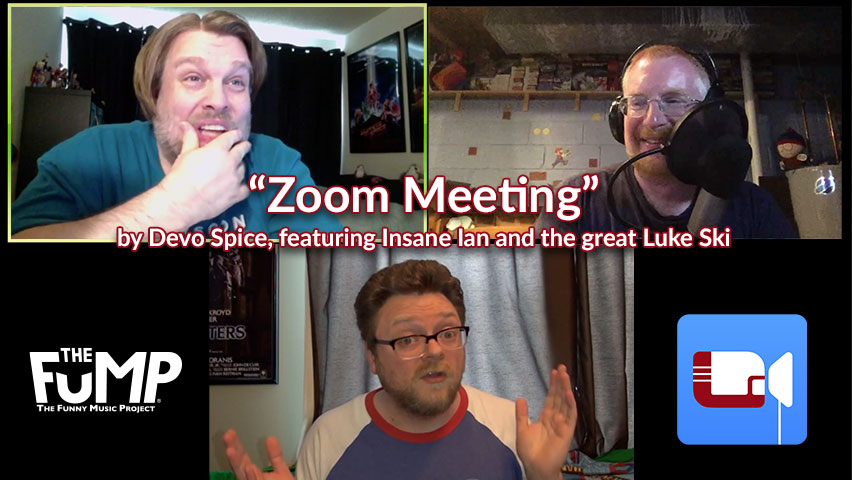 This song is currently available as a free download from The FuMP. Click here to listen and/or download. And there's a video for it up on YouTube. Click here to watch that.